Where you can apply Drachmas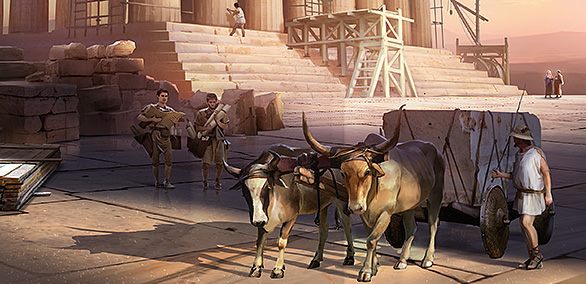 Please note that Drachmas can be used only for the in-game purchases. With the help of Drachmas you can:
Purchase items/troops/resources from Market.
Instantly build/upgrade buildings, fortifications and improvements.
Speed up the upgrade of the buildings.
Speed up the training of your units.
Speed up the signing/upgrade of Agreements or Phylarch skills.
Speed up the movement of troops returning to your City.
Perform a lot of other actions in the game.
Sometimes, players may accidentally speed up the upgrades or purchase different items. Please check the table below to find out what items are purchased accidentally the most often.
The most frequent purchases with Drachmas
Cost
What can be bought
300/600/900

Instant Recall item

 

You can cancel the action and recall the units for free within first 50 seconds after you sent them outside of the Castle (Raid, Siege, etc).
To recall them after 50 seconds, you will need item Instant Recall.

Before each attempt to apply it, you receive a pop-up confirmation window. If you don't have any Instant Recall and press "Yes", 300 Drachmas will be charged from your balance for its purchase and automatic usage.

400/700

Hidden Paths 25% & Hidden Paths 50%




1000

Temple of Hermes

 

Various

 

Additional slots for Phylarch skills

 

375

Production of Grain, Timber, Bronze 25% Boost



If you check the box, the production boost will be repurchased every 3 days and each time 375 Drachmas will be deducted from your balance.

Various

Instant upgrade of a building




Various

Instant upgrade of Fortifications



Where you can find bonus Drachmas



Spartan Allegiance
All bonuses for the Spartan Allegiance are added to your account right at the moment when you log into the game. Having entered the game, you can see your balance with already added Drachmas.
Troops are added directly into the Acropolis. Hence, when you opened your Acropolis, you can see the number of troops with already added bonus units.
Items that are included in the rewards are stored in the Market (e.g. Resources are stored in the "Resources" tab in the Market).
If you can't find your reward upon receiving it, please restart the game and check one more time.
Bonus Drachmas from Coalition Chests
Drachmas are added directly to your balance when you open the chest and not when you click "OK". Simply check your balance of Drachmas before and after the opening of the chest.
Rewards for Tournaments & Quests
Drachmas will be added to your account as soon as you claim your reward upon the event's completion.
Sometimes, adding of Drachmas can reflect with a slight delay due to internet connection issues or due to outdated browser cache. Keep calm. Simply clear your browser's cache and after synchronization with the server, the game will reflect the correct Drachmas balance.
Ctrl-Shift-Delete and refresh the page Ctrl + F5 (Windows).
Command-Shift-Delete Command-R (Mac).