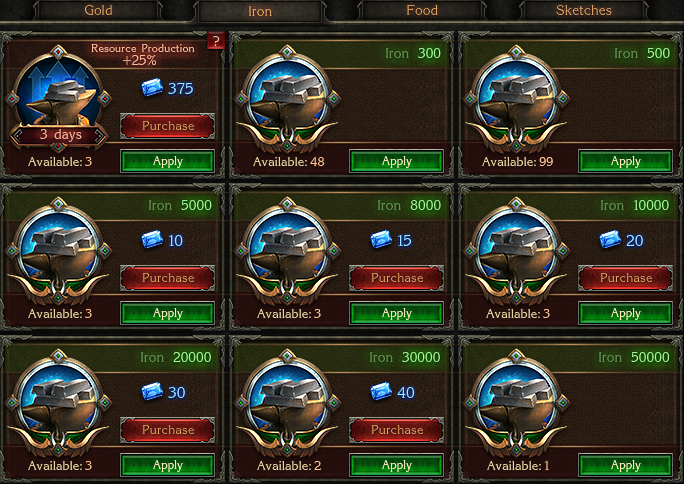 First of all, keep calm and take a deep breath. Done? Awesome! Now you are ready and I will explain why it could come to your mind that the resources pack was not applied.

The game server and your browser need some time to exchange the data, therefore, graphically the application of resources may be reflected with a slight delay. Moreover, your browser's cache may contain old data, which does not synchronise properly with our server.

And here I have for you the tip how to cope with this. If you applied some resources packs and then you cannot see the increase of resources on your balance immediately, then clear your browser's cache (Ctrl-Shift-Delete), selecting the option "for All time", and refresh the page (Ctrl + F5), so that your browser can retrieve the up-to-date data from the game server.