As you already know, the Scribe deciphers Scrolls every day if you log into the game.
However, there is a turning point in the game when you stop receiving the Scrolls. It happens when you have discovered all the basic Lost Arts.

NB! You will start receiving a 7% bonus to your Gold and Iron production rates if you have all the basic Lost Arts unlocked. You may check whether you are already receiving the bonus on the right side of the Lost Arts window.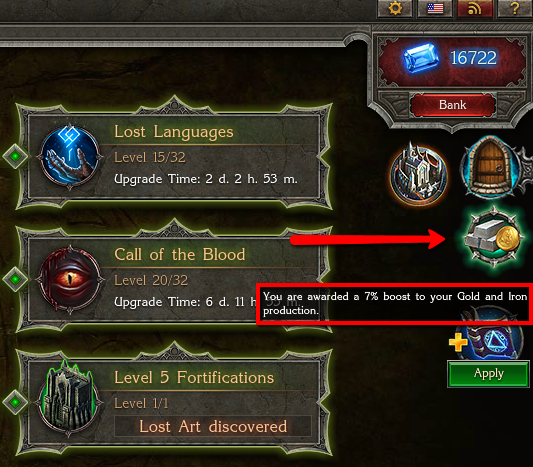 If you receive the 7% bonus, you will not get the daily basic Scrolls from the Scribe.
Nonetheless, you still have some special Lost Arts to discover. They unlock Vampire units.
You can discover these Lost Arts by using Soulstones at the Black Market or directly in the Lost Arts window.


NB! The Soulstones are enchanted jewels of extreme rarity and value which can only be earned by competing in Tournaments. Use them wisely!